Welcome to the Roaring Fork Valley Co-op!
We are a diversified co-op, offering products and services for local ranchers, commercial and residential customers, hobby farmers, horse lovers, gardeners, outdoor enthusiasts and more. We're dedicated to serving our friends and neighbors in the Roaring Fork Valley, and not just with free coffee and popcorn!
Our employees are product specialists. We speak your language: Hardware and paint, building materials, feed and livestock needs, sporting goods, pet foods, or work wear. We're the Co-Op! Focused on helping complete your projects - on the ranch, at home and on the scene. Stop by today for work wear, high-quality Cenex Top-tier gasoline and Premium Diesel, propane, tack, tools, firearms, monthly bargains, and more at the Roaring Fork Valley Co-op, right on Highway 133 in Carbondale.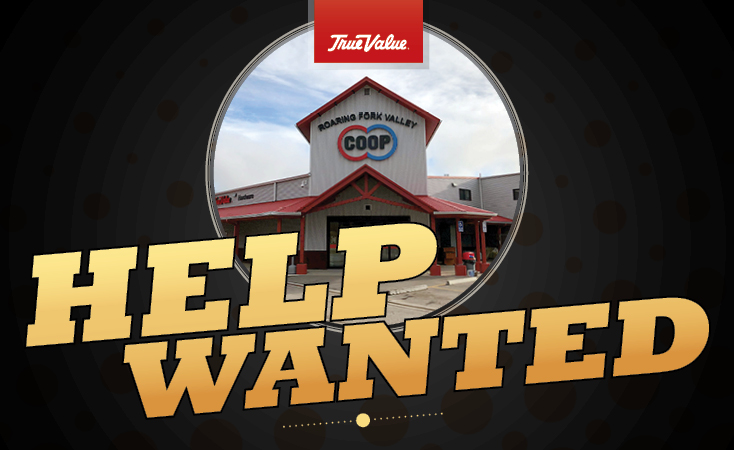 The Co-op is seeking both part-time and full-time seasonal employees! We're seeking Sales Associates and Warehouse Associates, with positions open from May to September. EEO, pre-employment drug screening required. Interested? Fill out our employment application here.