Serving our community for more than 60 years
In 1950, local farmers and ranchers came together to form Roaring Fork Valley Co-op in Basalt, Colorado, to meet the needs of their operations. Memberships of $25 were issued to provide capital to build the business. As the Roaring Fork Valley grew, we relocated to Carbondale in two locations until the 1970s when we settled at our current location.
We are a diversified co-op, offering products and services not only for local ranchers, but also commercial and residential customers, hobby farmers, horse lovers, gardeners, outdoor enthusiasts and more. You don't need to be a member to shop at Roaring Fork Valley Co-op, but a $25 lifetime membership entitles you to a 2% discount at time of purchase, and patronage dividends at the end of our fiscal year.
Board of Directors
Any voting member in good standing of Roaring Fork Valley Co-op can run for the board of directors, which is democratically elected by the member owners of the co-op. The board is responsible for setting business direction, ensuring the cooperative has adequate financial and people resources, and monitoring the cooperative's performance.
Currently serving on the board are:
Tom Harrington, president
Ted Nieslanik, vice president
Sean Martin, secretary/treasurer
Max MacDonell, director
Martha Collison, director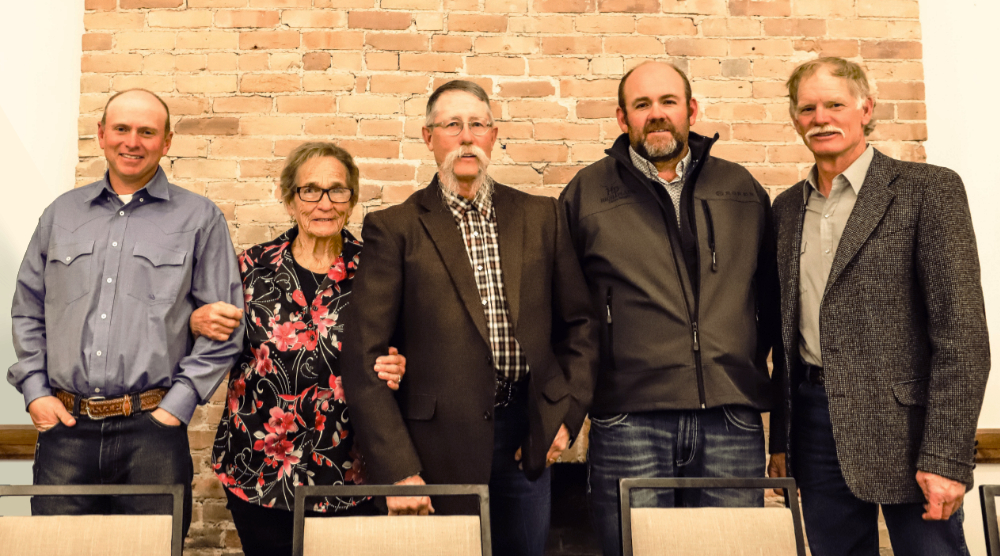 Your Board of Directors (L to R): Ted Nieslanik, Martha Collison, Tom Harrington, Sean Martin, and Max MacDonell
Accounting Tech - Payables
Marketing & Sporting Goods